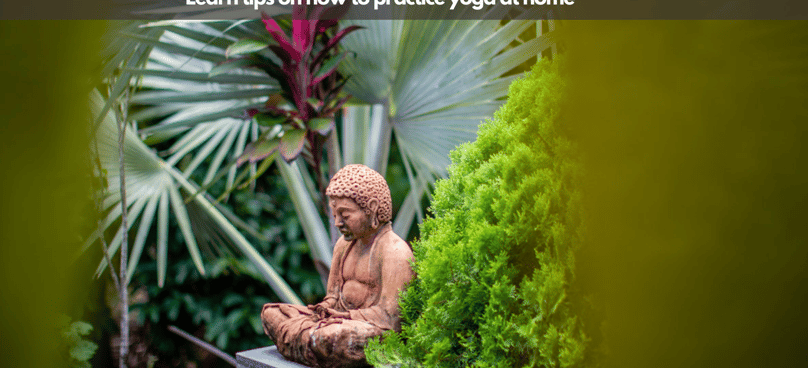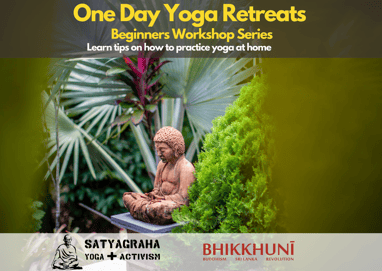 Beginners Workshop Series
Take Yoga Home is a unique workshop and retreat, which gives you yoga tools to do your own self-practice at home without a teacher - as well as - rejuvenate you with guided yoga flows, breath-work, meditations, and delicious food at a beautiful and healing environment of a Buddhist Centre - Chenrezig Institute. A great way to unwind yourself, and give your body and mind much-needed self-love and self-care on a weekend.
Next Retreat Date - 28th Nov (Dates for 2022, coming soon)
Discounted price of $90 per Retreat (Includes Vegetarian lunch). Limited spaces. Attend one or all.
Dont miss it - After each retreat there will be a screening of a "Bhikkhuni" documentary and an in-person Q&A session with the director Małgorzata Dobrowolska (Tickets Separate).
Yoga is an ancient wisdom tool, which takes a holistic approach, for overall wellbeing. It brings genuine long-lasting wellbeing through preventive methods rather than curative methods.
In the authentic yoga practice, the teacher teaches the skills to students based on student's capabilities and needs. The student takes this knowledge home and practices. We would love to bring this approach to our workshops, where we not only teach all the fundamentals of yoga but also teach yoga based on individual needs. We at Satyagraha Yoga believe in the philosophy that Yogis are not made on the factory floor.
In this workshop, we cover both fundamentals of authentic Ashtanga and Vinyasa Yoga, Pranayama (breathing exercises), and Meditation.
Paul McCormack and Madhu Padma have been long-term practitioners and accomplished teachers of authentic yoga.
Chenrezig Institute is a Buddhist retreat and study centre nestled in the hills of the Sunshine Coast hinterland in Queensland, Australia. Established in 1974, the Institute was among the first Tibetan Buddhist centres in the Western World and remains one of the largest.
Don't miss the opportunity to spend an amazing retreat weekend at Chenrezig Institute and take authentic yoga home.
*Can checkout both Workshop and Film Screening tickets at once you add them to the shopping cart. Can also buy/attend Workshop and Film Screening independent of each other.
Take Yoga Home Retreat will take place at CHENREZIG INSTITUTE (Well-being Centre), 33 Johnsons Road, Eudlo, 4554. Each retreat will be from 10am to 4pm (Delicious Vegan Lunch Included)
The Movie Screening will take place at the same Well-being centre at 6 PM - Tickets Seperate