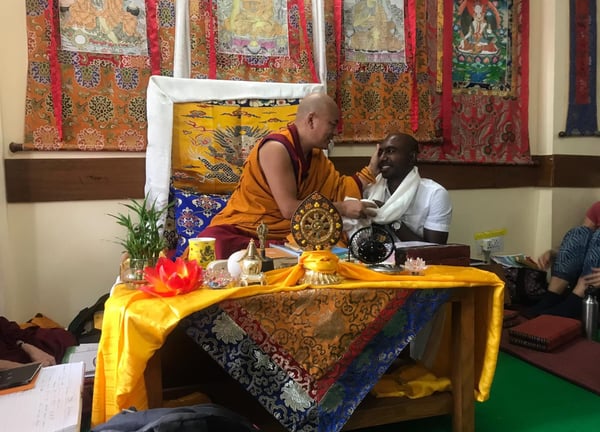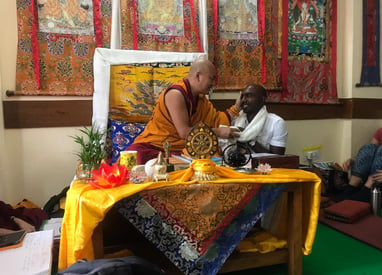 Madhu was born in South India in a bureaucratic family (Born on the land of Nagarjuna. Nagarjuna is considered 2nd Buddha and is the forebearer of Mahayana Buddhism). Growing up yoga was part of his day-to-day life, especially Bhakti yoga, and Hatha yoga, which he learned from some of the most authentic teachers, who are still left/alive in India. Even though he had all the comforts he could imagine, he wanted to run away from home to the Himalayas to know the higher truth which Gandhi, Sakyamuni Buddha, Ramakrishna Paramhamsa, Swami Vivekananda, and Ramana Maharishi were saying in their teachings.
His wish to study yoga under yogis in the Himalayas didn't come true till 2012. A deeper calling made him quit his successful career in the USA to book one-way ticket to India.
It was also in 2012 when he met his root teacher His Holiness Dalai Lama in Dharmshala, India. After which he spent almost 8 years in India (mostly in the Himalayas and Mysore), doing intense yoga sadhana, learning yoga from reputed yoga teachers, and teaching in Yoga Teacher Trainings.
During the span of 8 years, he had multiple interactions with His Holiness Dalai Lama. Based on his holiness advice, he started to put effort to revive ancient Nalanda Sanskrit Tradition by learning Tibetan and Sanskrit (Tibetan Buddhism is based on Nalanda Tradition).
He is also blessed to be guided personally in his yogic practices by amazing teachers such as Allan Wallace, Ram Dass (Richard Alpert), Joan Halifax, Lobsang Chogyal Rinpoche and innumerable accomplished Ashtanga/Meditation teachers all across the world.
He is now based on Sunshine coast and calls it his home.