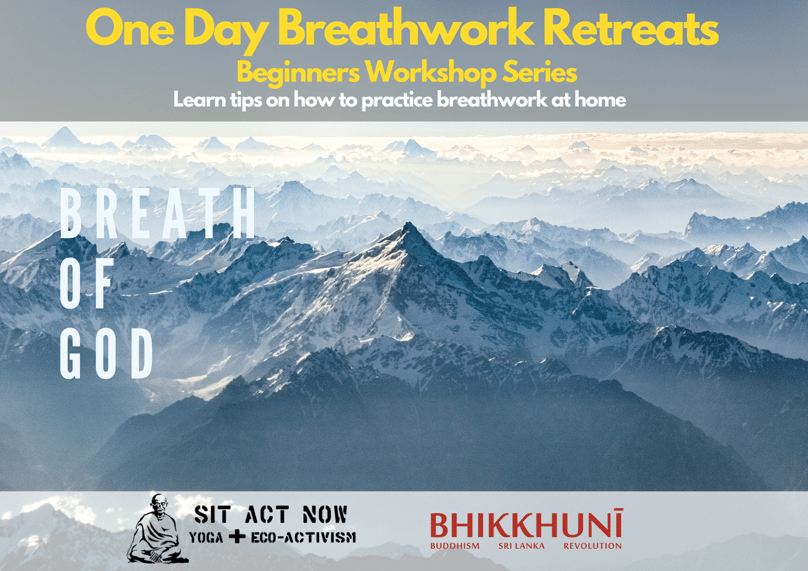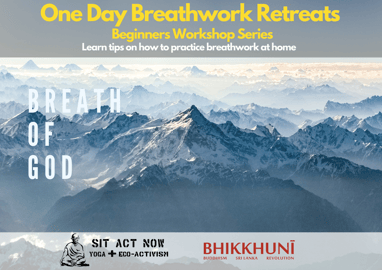 One Day Breathwork Retreats
Beginners Workshop Series
Breath of God is a series of breathwork courses, which are based on the ancient teachings of Himalayan Yogis who mastered the art of breath.
In this beginners course (Course 1), you will not only learn the fundamentals of breath and breath work but also get rejuvenated with guided yoga flows, meditations, and delicious food in a beautiful and healing environment of a Buddhist Centre - Chenrezig Institute. A great way to unwind yourself, and give your body and mind much-needed self-love and self-care on a weekend.
Special offer – Whole day retreat and delicious lunch at Chenrezig Institute, Sunshine Coast for $99 (Limited spots)
*Multiple overnight accommodation options are available at an extra price if you want to extend the stay in the beautiful lush environment of Chenrezig Institute.
Breath of God retreat will take place at CHENREZIG INSTITUTE (Well-being Centre), 33 Johnsons Road, Eudlo, 4554. Each retreat will be from 9.30am to 4pm
Breath of God is based on the principles of Yogic Pranayama, which is an ancient wisdom tool, which takes a holistic approach, to overall wellbeing. It brings genuine long-lasting well-being through preventive methods rather than curative methods.
These ancient breathwork techniques will help you to
Increase vitality and extend life

Release un-wanted tensions and emotions

Reduces stress and helps you recover from stress-induced diseases like diabetes, insomnia, etc.

Increases overall productivity, concentration, and focus

Boosts your immunity

Tap into your maximum capacity of breath
Madhu Padma brings this wisdom of breath to sunshine coast after spending almost a decade in Himalayas and also from learning from some of the reputed teachers in the world. Also, Madhu has been a long-term practitioner and accomplished teacher of authentic yoga. More about him can be found here.
Chenrezig Institute is a Buddhist retreat and study centre nestled in the hills of the Sunshine Coast hinterland in Queensland, Australia. Established in 1974, the Institute was among the first Tibetan Buddhist centres in the Western World and remains one of the largest.
Don't miss the opportunity to spend an amazing retreat weekend at Chenrezig Institute and learn the ancient breathwork techniques.

Cancellation Policy - Full amount will be refunded if canceled 2 weeks before the retreat. Half the amount will be refunded if canceled 1 week before the retreat - or - have an option to attend the next retreat. If canceled within 1 week of retreat no amount will be refunded.